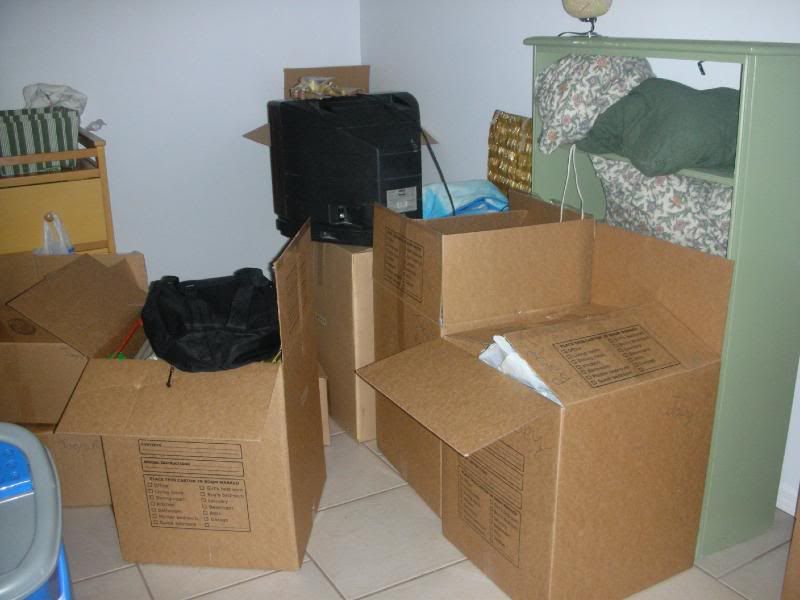 Today is a little better as I have managed to get through all the boxes in the living room and even complete some anal-retentive tasks like arranging all of my CD's and DVD's by color. I have one more room of box-emptying to do and the decision I have before me is whether to get on the road back to Virginia now to collect my dog and the remainder of my possessions or wait until later tonight. Gripping stuff, I know.
In other random news, I have made a few unpleasant discoveries about my new abode and new city. On the abode, I discovered that my Barbie-sized washer will not even accommodate the mattress pad for my bed, which led me to some unpleasant discoveries about my new city. I went online searching for dry-cleaners on a local site. In the discussion threads were several posts about muggings and robberies that have taken place in the last two weeks mere blocks from my current residence. So last night, venturing out for dinner, I was much more coiled to unfurl ninja on anybody who had a mind to test me.
When I haven't been unpacking, despairing, napping, or eating, I've been enjoying a great discussion on
Burnside
. It's a great blog. I haven't looked at the latest issue of their e-zine but they are in a period of transition as well, revamping format, content, and focus. Of the two endeavors, I've enjoyed the blog the most--the articles I've read have been a very standard examination of the typical social issues. The editors corner has been about the only consistent visit I make to the site. Those who are interested, can check it out
here
.